21stCenturyBoy
Contests Played 
1
Entries 
2
Finalists 
2
Final 
0
0
0
Semi Final 
0
0
1
Quarter Final 
0
0
1
Qualification Rate 
100%

Key
1st
2nd
3rd
Finalist
Qualified
Wildcard / AC
Last
Disqualified
* Deducted points for failing to vote
21stCenturyBoy
Contests Played 
49
Entries 
100
Finalists 
48
Final 
3
3
2
Semi Final 
7
6
3
Quarter Final 
5
4
8
Qualification Rate 
48%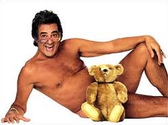 To date, 21stCenturyBoy is one of the few people to have participated in every single Eurovision. He also holds the records for number of hostings, having hosted both
Prague
and
Manchester
. His best results were a win with the United Kingdom in
Stockholm
and two runner-up positions, with Georgia & Poland in
Dublin
and
Manchester
respectively. His polish entry has been of great essence for the
Slutpop
movement. 21stCenturyBoy is of
Italian descent
and known for his support of every entry that
Italy
has ever sent in. He awards his 12 points to
Italy
in pretty much every contest, which is seen as entertaining to other players. This pattern was broken in Madrid, when he didn't award the Italian song a twelve point at any point in the competition. He currently has the best record in terms of 1st-3rd places in the competition. On top of this, he currently holds 1st place in terms of most points received- achieving 1732 in total over the 11 contests he has taken part in.
21stCenturyBoy also holds the record for most number of placings in the 1-3 record books, with only a 3rd place in the Final eluding him. He is known for his "French" approach to song selection- choosing songs he likes as oppose to ones that are designed to appeal to the mass voting public.
He has stated that he has the hots for David Dickinson, and has an extensive pornographic collection featuring the hottie of the antique world. However, contrary to this news, 21stCenturyBoy was involved in the infamous "Straight-Gate" affair, where he and several other posters were revealed to be in fact heterosexual.
Contest
Country
Artist
Song
F
SF
QF
 Dublin
 Georgia
Katie Melua
"A Happy Place"
2nd
2nd
170
96
 Israel
Roni Daloomi
"Ten (Give)"
7th
1st
127
111
 Prague
 Switzerland
Lunik
"How Could I Tell You"
10th
7th
107
63
 Estonia
Birgit Õigemeel
"Homme"
22nd
10th
64
62
 Moscow
 Lebanon
Aline Lahoud
"Habook Ayouni"
-
16th
-
42
 Netherlands
DJ Tiesto ft. Kane
"Rain Down on Me"
-
20th
-
34
 Oslo
 Portugal
Lucy
"Jamais"
12th
10th
101
58
 Norway
Eva & The Heartmaker
"Signals"
21st
-
75
-
 Bos. & Herz.
Tinka Milinovic
"Ljubav za Ljubav"
-
18th
-
30
 Stockholm
 United Kingdom
Clare Maguire
"The Sword and the Shield"
1st
1st
226
157
 Croatia
Magazin
"Kemija"
14th
11th
97
53
 Manchester
 Poland
Isis Gee
"How About That!"
2nd
6th
1st
250
70
61
 Netherlands
Caro Emerald
"Back It Up"
17th
3rd
3rd
122
86
59
 Tórshavn
 Germany
Xandria
"Save My Life"
-
15th
4th
-
36*
71
 Tunisia
Nader Guirat
"L'ange Perdu"
-
-
13th
-
-
35
 Madrid
 Belgium
Lara Fabian
"I Will Love Again"
7th
7th
4th
79
64
73
 Faroe Islands
Brandur
"Sometimes Truth Needs A Lie"
6th
1st
3rd
79
89
79
 Bratislava
 Iceland
Bermudaz
"(Every Night) I Stay Awake"
10th
7th
1st
64
69
104
 Bulgaria
Maria Ilieva
"I Like"
5th
4th
4th
85
77
75
 Yerevan
 Norway
Tone Damli
"I Love You"
17th
4th
2nd
56
93
92
 Azerbaijan
Emin
"Any Time You Fall"
-
-
13th
-
-
42
 

LlanfairPG

 Syria
Salem Al Fakir
"This Is Who I Am"
-
-
15th
-
-
7*
 Spain
Nena Daconte
"Tenia tanto que darte"
-
-
12th
-
-
34*
 Gyumri
 Georgia
Katie Melua
"The Flood"
15th
5th
3rd
67
74
74
 San Marino
Arisa
"Sincerità"
-
19th
12th
-
22
35
 Helsingborg
 Scotland
Amy Macdonald
"Don't Tell Me That It's Over"
-
12th
4th
-
42
83
 Italy
Serena Abrami
"Lontano da tutto"
17th
10th
4th
33
51
83
 Zaragoza
 Bulgaria
Sahara feat Shaggy
"Champagne"
-
-
13th
-
-
9
 Ireland
Lesley Roy
"I'm Gone, I'm Going"
5th
2nd
1st
76
107
87
 Toulouse
 Malta
AnnaBelle
"Downpour"
-
14th
7th
-
38
64
 Latvia
Jenny May
"Es gribu vēl mīlēt"
1st
2nd
1st
108
97
95
 Riga
 Monaco
Chimène Badi
"Le Jour D'après"
-
17th
7th
-
31
65
 Finland
Saara Aalto
"Out Of Sight, Out Of Mind"
18th
12th
3rd
40
40
75
 Runavík
 Morocco
Loreen
"Sober"
6th
4th
1st
68
85
85
 Iceland
Frostrósir 10 ára
"Af álfum"
13th
6th
4th
58
65
75
 Malmö
 Portugal
Mia Rose
"Let Go"
-
-
8th
-
-
56
 Austria
Cornelia Mooswalder
"Should Have Let You Love Me"
27th
5th
4th
31
77
69
 Örebro
 Slovenia
Manca Špik
"Stereo naboj"
-
14th
6th
-
57
95
 France
Rod Janois
"1789 Ca ira mon Amour"
-
16th
3rd
-
52
148
 Barcelona
 Ukraine
Zlata
"Strast"
-
-
12th
-
-
57
 Romania
Andrei Leontei
"Radio Girl (Love on Heavy Rotation)"
-
14th
3rd
-
53
95
 Warsaw
 San Marino
Emma
"Con Le Nuvole"
-
15th
7th
-
42
54
 Serbia
Jovana Nikolic
"Moli Moli"
23rd
9th
7th
15
55
65
 Stavanger
 Slovenia
Sara Kobold
"Samo Ti"
21st
12th
38th
57
 Denmark
The Storm
"My Crown"
1st
1st
138
161
 Copenhagen
 Andorra
Lorena
"Sin Medida"
-
11th
-
54
 Finland
Reckless Love
"Beautiful Bomb"
10th
5th
66
78
 Klaksvík
 Andorra
Imany
"You Will Never Know"
-
-
18th
-
-
33
 Albania
Elvana Gjata
"Gjaku Im"
-
16th
7th
-
59
87
 Luxembourg
Pioneers of Love
"Fear of Heights"
15th
3rd
5th
54
119
82
 Helsinki
 Monaco
Les Jumo
"Zoomer"
-
18th
14th
-
34
50
 Slovakia
Dominika Mirgova
"Nova"
2nd
1st
4th
116
141
123
 Dublin
 Algeria
Ysa Ferrer
"Pom Pom Girl"
-
-
11th
-
-
49
 Spain
David Bustamante
"Dime"
19th
9th
6th
45
65
80
 Mérida
 Romania
Biondo
"I'll Be Around"
-
-
DQ
-
-
27
 Svalbard
Publiners
"Troft"
-
-
DQ
-
-
29
 Saint Helier
 Macedonia
Bobby Andonov
"What A Way To Go"
-
-
16th
-
-
34
 Sweden
Molly Sandén
"Unchained"
3rd
1st
2nd
91
128
116
 Aberystwyth
 Russia
Nyusha
"Angel"
-
-
DQ
-
-
49
 Serbia
Flamingosi
"Eh da mi ja"
-
-
DQ
-
-
22
 Amsterdam
 Armenia
Tamar & Sean Douglas
"Eye of the Storm"
-
-
16th
-
-
31
 Netherlands
Alain Clark
"Father & Friend"
23rd
8th
12th
26
70
52
 Beirut
 Scotland
Carrie Mac
"Till I See You Again"
-
-
DQ
-
-
108
 Liechtenstein
Christopher Watrin & StadkinT
"Rot Grün Blau"
-
-
DQ
-
-
90
 Jūrmala
 Greece
Giorgos Tsalikis
"Panikos"
-
-
DQ
-
-
 Faroe Islands
The Dreams
"Under The Sun"
17th
9th
3rd
37
77
 Cardiff
 Albania
Hersi
"Animon"
-
16th
-
44
 Germany
Mrs Greenbird
"Shooting Stars & Fairy Tales"
8th
1st
61
113
 Trondheim
 Moldova
Ionel Istrati
"Eu Numai Numai"
-
9th
-
61
 Italy
Chiara
"Due respiri"
3rd
2nd
89
144
 Cologne
 Slovakia
Peter Bič Project
"Say It Loud"
-
11th
-
67
 Switzerland
Stephane Lambiel & Larissa Evans
"Live Your Fantasy"
14th
2nd
54
107
 Nuuk
 Turkey
Sibel
"Without Your Love"
-
14th
-
43
 Guernsey
Florent Mothe
"Je Ne Sais Pas"
23rd
7th
27
81
 Lithuania
Neringa Siaudikyte
"Run Away"
-
10th
-
59
 Greenland
Hampenberg ft Jesper Nohrstedt
"Glorious"
9th
6th
61
89
 Bordeaux
 Turkey
Sibel
"Every Girl In The World"
-
18th
-
29
 Wales
Bonnie Tyler
"Sunshine"
10th
7th
54
85
 

HEARTS

 Lithuania
DAR
"Take Me Far"
-
-
13th
-
-
58
 Ireland
Pat Byrne
"End Of The World"
13th
6th
3rd
61
86
145
 Sochi
 Macedonia
Miyatta
"Nema da pomine (Will Not Change)"
-
17th
10th
-
40
75
 England
Lisa Mitchell
"Spiritus"
19th
6th
7th
42
93
85
 Aarhus
 Albania
Rozana Radi
"O Sa Mire Me Ken Shqipetar"
-
-
11th
-
-
60
 France
Margaux Avril
"Lunatique"
13th
4th
4th
54
96
121
 Reykjavík
 Moldova
Trandafir
"Suona In Tutta Europa"
-
-
11th
-
-
59
 Luxembourg
Luca Vasta
"Cut My Hair"
11th
5th
2nd
69
98
149
 The Hague
 Czech Republic
Gabriela Gunčíková
"Černý anděl"
-
18th
4th
-
53
125
 Russia
Sergey Lazarev
"7 Wonders"
24th
9th
8th
24
78
81
 Tallinn
 Montenegro
Andrea Demirovic
"Planina"
-
-
9th
-
-
64
 Jersey
Chloe Howl
"Paper Heart"
8th
3rd
2nd
71
116
156
 London
 Wales
Zervas & Pepper
"One Man Show"
-
16th
7th
-
57
84
 Turkey
Lea Michele
"Cannonball"
-
19th
6th
-
36
89
 Lund
 Slovenia
Ela
"Naj Ti Bo"
-
-
17th
-
-
35
 Isle of Man
Casi Wyn
"Hela"
-
DQ
10th
-
27
57
 Bucharest
 Northern Ireland
Mairead Carlin & Damian McGinty
"Let The River Run"
-
-
17th
-
-
17
 San Marino
Chanty
"Ritornerai"
11th
7th
9th
58
66
72
 Odessa
 Turkey
Faris Gasanov
"Yaşa"
-
-
DQ
-
-
43
 Denmark
Cisilia
"Wild Child"
-
DQ
3rd
-
75
95
 Casablanca
 Monaco
Tibz
"Nation"
-
-
12th
-
-
63
 Slovakia
Iconito & Zlaté Husle
"Slovenské Devy"
6th
2nd
7th
73
76
86
Key
1st
2nd
3rd
Finalist
Qualified
Wildcard / AC
Last
Disqualified
* Received a 20% deduction in points for failing to vote
21stCenturyBoy
Contests Played 
1
Entries 
2
Finalists 
2
Final 
0
0
0
Semi Final 
0
1
0
Quarter Final 
0
0
0
Qualification Rate 
100%

Key
1st
2nd
3rd
Finalist
Qualified
Wildcard / AC
Last
Disqualified
* Deducted points for failing to vote
21stCenturyBoy
Contests Played 
2
Entries 
2
Finalists 
1
Final 
0
0
1
Qualification Rate 
50%

Key
1st
2nd
3rd
Finalist
Qualified
Wildcard / AC
Last
Disqualified
* Deducted points for failing to vote
21stCenturyBoy
Contests Played 
1
Entries 
1
Finalists 
0
Final 
0
0
0
Qualification Rate 
0%

Key
1st
2nd
3rd
Finalist
Qualified
Wildcard / AC
Last
Disqualified
* Deducted points for failing to vote
21stCenturyBoy
Contests Played 
1
Entries 
2
Finalists 
2
Final 
0
0
0
Qualification Rate 
100%

Key
1st
2nd
3rd
Finalist
Qualified
Wildcard / AC
Last
Disqualified
* Deducted 5 points for failing to vote